Advising during the time of COVID-19
Please note that all advising sessions are moving online using Zoom until further notice.
If you have booked an appointment already, you can meet with the UPD privately at that scheduled time.
The appointment booking page should still be used for any future appointments.
At your appointed time, attend your appointment by using the link sent to the email address you provided to book the appointment.
If you must cancel, use the link provided in your booking confirmation email as soon as possible.
Need help deciding whether to stay or drop? Here are two things that you can do:
New Deadlines
May 9, 2020: last day to drop a Winter-term course without receiving a grade
May 9, 2020: last day to opt for Pass/Fail grading (in qualifying courses)
Before you go for the summer...
Consider planning next year's course selections.
Book an appointment
for help with your planning.
---
Welcome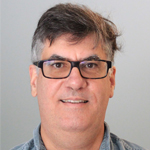 A Message from the Chair

René Fournier, Chair
---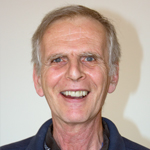 A Message from the Undergraduate Program Director
P. G. Potvin, Undergraduate Program Director